Announcing the Takt Employee App
Announcing the Takt Employee App! The Takt Employee App puts the power of our warehouse labor management software (LMS) in the hands of operators.
---
Today we are excited to announce the launch of the Takt Employee App!
This new application brings the insights and power of Takt directly to operators on the floor via their existing Android-based scanners, mobile computers, and vehicle mounted devices.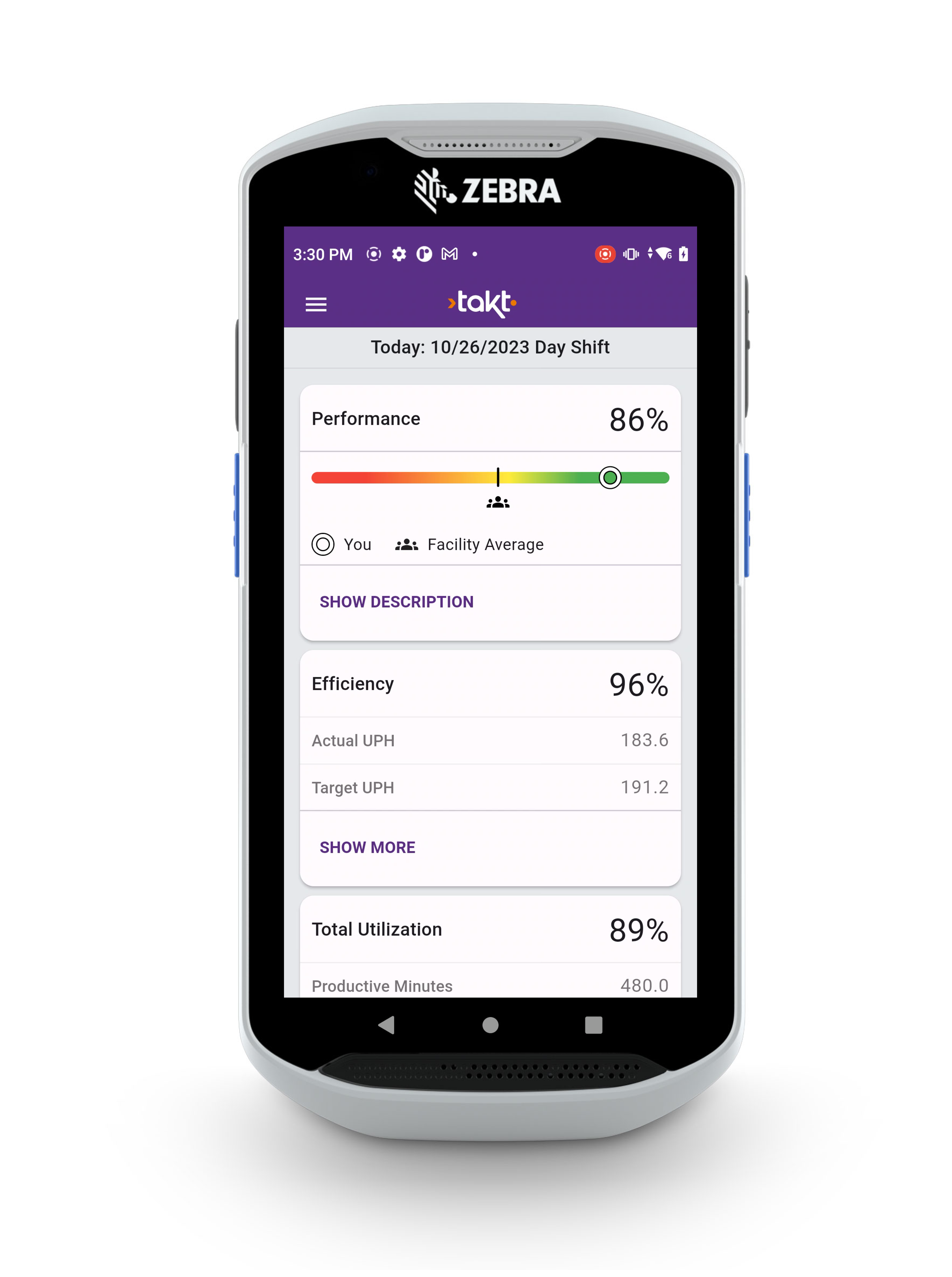 At Takt, we are focused on redefining Labor Management Software (LMS) by empowering all employees to make well-informed decisions through data and insights. Takt consolidates data from across the warehouse into a unified view of performance and connects performance directly with employee feedback and coaching. Today's launch extends the power of Takt's Labor Management Software (LMS) directly to frontline employees and operators.
With the Takt Employee App, employees can now:
Track their current day performance in real-time so that they can identify areas of improvement without the need for manager intervention. Employees can make changes and measure the impact or ask their leadership for additional training or support.
Keep track of non-scanning (aka "off-gun") activities such as VAS, training, or downtime directly from their device. Often times, these critical tasks are not tracked and invisible to supervisors, leaders, and finance teams.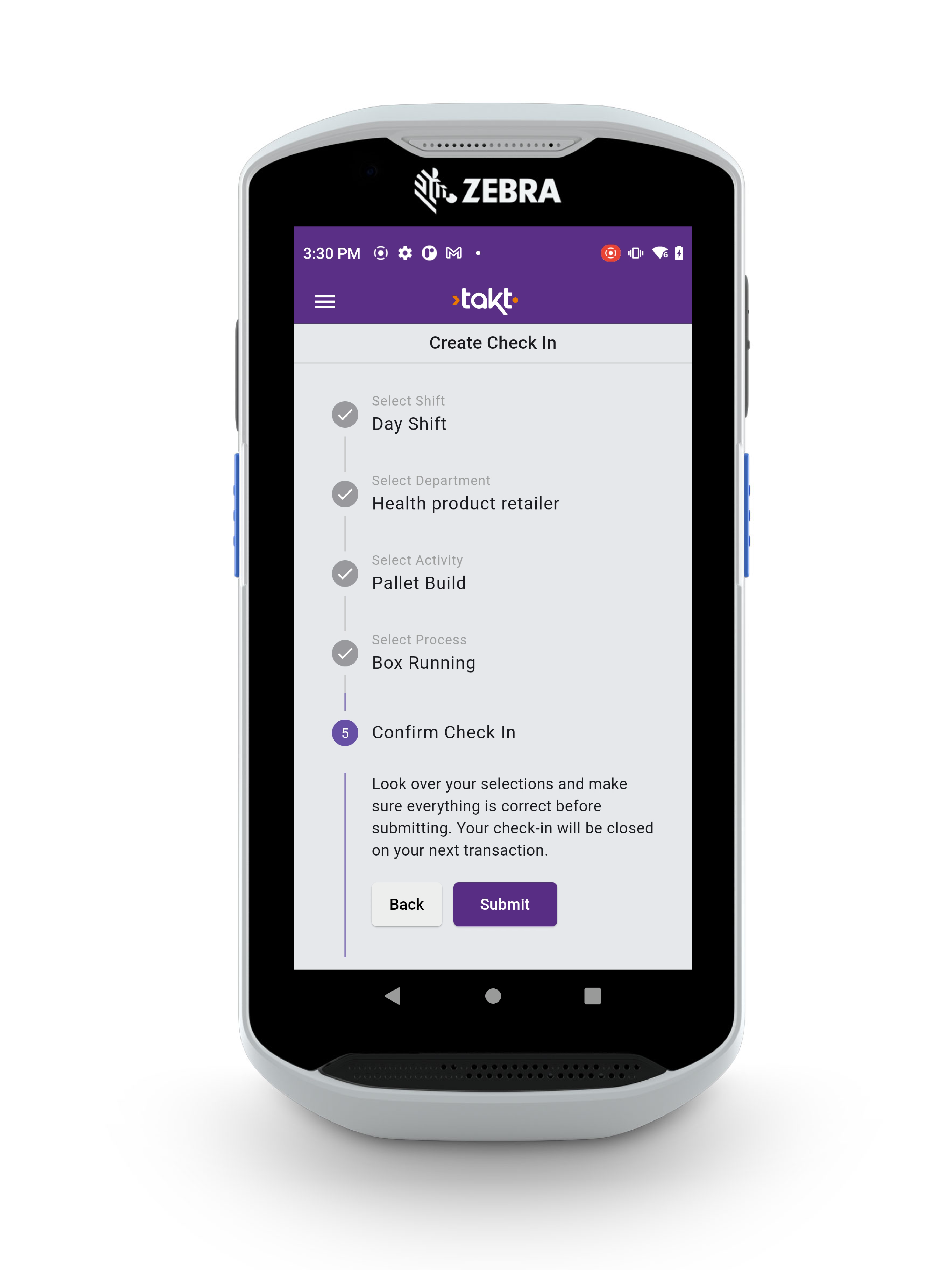 The Takt Employee App is easy to configure and deploy, making it ideal for busy supply chain IT teams. IT admins can quickly create facility specific configurations and decide which features should be enabled within the application. Once configured, the application can be deployed to devices through the Google Play Store and Enterprise Mobility Management (EMM) capabilities within Mobile Device Management (MDM) solutions.
Takt is MDM agnostic, supporting any solution that supports Android Managed Configurations and the Google Play Store. The application is supported on Zebra Technology devices, including the TC2x, TC5x, TC7x, EC5x, MC and VC series of computers.
The Takt Employee App is available now to all Takt customers - request a demo of the employee app today!